Accountant 0.5 FTE
| | |
| --- | --- |
| Job Title: | Accountant 0.5 FTE |
| Contract Type: | Contract |
| Location: | Unley Park |
| Industry: | |
| Reference: | JO-2106-4883 |
| Contact Name: | Samara Dela Roza |
| Job Published: | June 25, 2021 16:59 |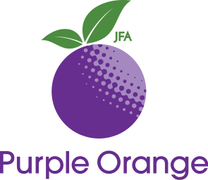 2 year contract with ongoing opportunity.

Growing not-for-profit organisations.

Salary packaging and f

lexible working arrangements available.

Professional and contemporary executive and finance team.
About the organisations:
The Julia Farr Association are a social profit organisation on a mission to create a world where people who live with disability have equity in all areas of life. The Julia Farr Association seek to influence systems and amplify the voices of people living with disability.
inhousing is an innovative social housing provider which provides and assists people living with disability to access appropriate housing. We believe in all people having authority in their own lives, and the ability to live lives of active citizenhood. The use of cutting-edge technology to support dignity, independence and freedom is a key growth area for the organisations. The successful candidate will possess strong professional and ethical values that align with this philosophy.
For more information visit https://www.purpleorange.org.au/, https://inhousing.org.au/about-us/our-values and https://stretchytech.org.au/
About the role:
Reporting to the professional and accessible Chief Financial Officer (CFO), the Accountant will complement an existing team of 4 including the full-time Accountant and two part-time Finance Officers. The purpose of the role is to support the financial, reporting and systems requirements of the organisations. This will support the provision of accurate information used for decision making to the organisations boards, sub-committees, management and staff. This role is suited to a professional who has a high attention to detail, is efficient in achieving high quality outcomes and has a flexible and positive disposition.
Key aspects of the role include:
Lead the financial modelling process to assist in the planning and assessment of current and future operations
Manage the construction cashflows for upcoming development projects
Engagement with insurance brokers to achieve the needs of all entities
Optimising the ERP system (NetSuite) through system enhancements, analysis and reporting
Assist the CFO in reporting and projects
Support to ensure monthly and annual reconciliations are accurate and provided on a timely basis
Budget preparation, monitoring, and providing commentary on variances
Preparation of financial statements and other year end supporting documentation for external audit purposes.
Skills & experience:
The successful candidate will be CA/CPA qualified (or equivalent), have high social justice values and be capable of working independently and efficiently. You will have the ability to engage with the detail whilst also providing information at the executive summary level for decision making. Recent, proven success in a similar role will be demonstrated as will capabilities in the production and analysis of reports though financial software. This is an excellent opportunity to use and develop your skills and experience at this growing not-for-profit organisation.
Culture & benefits:
The role is offered on 0.5 FTE, two-year contract basis. People living with disability are encouraged to apply. For queries associated with these aspects please call or write directly on the details below.
Applications in Microsoft Word only should be forwarded to Samara Dela Roza quoting reference number JO-2106-4883.
Get similar jobs like these by email
By submitting your details you agree to our T&C's