Back to job search
Key Account Manager (Wine Closures)
| | |
| --- | --- |
| Sector : | |
| Contract type : | Permanent |
| Location : | Dudley Park |
| Job Reference : | JO-2105-4531 |
| Contact name : | Samara Dela Roza and Ruth Haren |
| Job published : | 22 days ago |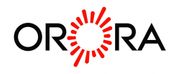 12 month contract

Generous salary plus car allowance and tools of the trade

True reward and recognition
About the company:
Taking the lid off innovation, Orora Beverage offers a diverse range of products for high profile brands across a variety of market categories. With product quality and service excellence at their core, Orora Closures, a division of Orora Beverage, takes great pride in working with their clients to create solutions which brings their brands to life. Orora Wine Closures prides itself on high quality products, supported by excellent customer service.
About the role:
Reporting directly to the National Sales Manager, and situated in a small and welcoming team at Dudley Park, this role will see you nurturing relationships within a dynamic customer base. This role is primarily responsible for maintaining and developing relationships with customers in the major South Australian wine regions as well as with our customer partners in Western Australia. The portfolio is diverse, from small wine producers right through to major premium winemakers. You core task will be to develop the sales strategy and customer engagement activities within your region to deliver against our strategic growth plans encompassing Customers, Products as well as Comms/Marketing.
Duties include:
Account strategy and planning
Customer relationship management including NPD introduction and service/delivery benchmarks
Identification and implementation of actions to improve profitability
Market analysis and new business development
Negotiation and strategising win-win solutions based on business capability, customer needs and best financial outcomes
Directly manage a designated customer base and being responsible for achieving the volume, net sales and targets for the region
Exploring opportunities to unlock new customer relationships
Strategic sales planning and trend analysis within customer base
Skills & experience:
Success in this role will be supported by previous experience in Sales, Marketing and Supply Chain. Pivotal to this role is demonstrated experience in the maintenance and development of customer relationships, at all levels of an organisation. Your vibrant personality and impeccable communication skills will see you seamlessly manage the existing customer base, and your energy, drive and negotiation skills will see you expand it. Your skills in analysis and identifying mutually beneficial solutions to problems will set you apart from the rest as will your agility and flexibility in overcoming challenges that may require an alternate solution. Your experience in strategic planning and forecasting will ensure your success in meeting targets.
Culture & benefits:
This well remunerated role is an opportunity to form long lasting relationships in the wine industry. Furthermore, the role offers an opportunity to establish yourself in a large organisation where future opportunities may arise. You will benefit from being a part of a small, engaged, well-functioning and diverse team. The successful candidate will enjoy recognition and being part of a proactive and collaborative culture.
Applications in Microsoft Word only should be addressed to Samara Dela Roza and Ruth Haren quoting reference number JO-2105-4531. Telephone enquiries are welcome on 8100 8834. To apply, please click the 'Apply' button.