Customer Service Coordinator
| | |
| --- | --- |
| Job Title: | Customer Service Coordinator |
| Location: | Adelaide |
| Industry: | |
| Reference: | JO-2103-4301 |
| Job Published: | March 23, 2021 10:54 |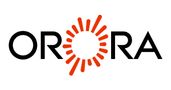 Job Description
Diverse, multifaceted role.

Process improvement opportunities.

True reward and recognition.
About the company:
Taking the lid off innovation, Orora Beverage offers a diverse range of products for high profile brands across a variety of market categories. With product quality and service excellence at their core, Orora Closures, a division of Orora Beverage, takes great pride in working with their clients to create solutions which brings their brands to life.
About the role:
Situated in a small and welcoming team at Dudley Park, near to Prospect and less than 10 minutes from the CBD centre, this role reports directly to the National Sales Manager. The Customer Service Coordinator is responsible for providing excellent customer service and support to both internal and external stakeholders to ensure that their products meet expectations and are delivered on time. This position is an exciting and diverse opportunity that will play an important role in finding and negotiating the best in class customer and business solutions, via data analysis and customer engagement.
Duties include:
Building strong relationships with internal and external clients to support the growth of customer accounts and improved business process

Daily phone and email-based customer service

Timely and accurate data entry and management

Managing the customer order process and resolving order issues

Managing customer order reporting, including outstanding orders and exceptions

Supporting the customer demand process, including forecast entry, aged and alternate inventory utilisation, and demand exception analysis

Reviewing and finalising supplier purchase orders, invoicing, and payments in conjunction with the Accounts Payable team

Assisting month end financial reporting processes

General administrative and office tasks, including localised payroll support
Skills & experience:
Success in this role will be supported by previous experience working within a fast-paced and dynamic customer service environment. An understanding of the manufacturing industry will also be highly regarded. You are systems savvy, with confident proficiency in MS Excel to support your success, exposure to Outlook and SAP/QAD systems also an advantage. Your skills in analysis and identifying mutually beneficial solutions to problems will set you apart from the rest. Excellence in verbal communication and the ability to build sincere, long term relationships is essential.
Culture & benefits:
This well remunerated role is far more than a customer service position; offering broad business engagement and the opportunity to shape and develop the future of this significant business through your analytical offerings and process improvements. You will benefit from being a part of a small, engaged, well-functioning and diverse team. The successful candidate will enjoy recognition and being part of a proactive and collaborative culture.
Applications in Microsoft Word only should be addressed to Samara Dela Roza quoting reference number JO-2103-4301. Telephone enquiries are welcome on 8100 8834.
Get similar jobs like these by email
By submitting your details you agree to our T&C's