Catering Manager
| | |
| --- | --- |
| Job Title: | Catering Manager |
| Contract Type: | Permanent |
| Location: | Adelaide |
| Industry: | |
| Reference: | JO-2107-4906 |
| Contact Name: | Samara Dela Roza |
| Job Published: | July 12, 2021 11:30 |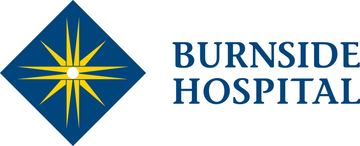 Stable, broad role with multiple direct reports.
Broad managerial responsibility.
Regular office hours.
About the company:
Burnside Hospital is a well-respected, private, not-for-profit, community hospital situated five minutes from the Adelaide CBD in the leafy suburb of Burnside. With a history of excellence dating back to the 50s and providing a range of specialist surgeries as well as maternity and allied health services, Burnside Hospital are rightly proud of the service and safety they provide to their patients.
About the role:
The Catering Manager is responsible for leadership, management and delivery of the hospitals' catering activity, including more than one hundred, fresh and nutritious patient meals daily. Responsibility extends to in house functions, and Café Otto: an onsite café, indulging the local coffee aficionados, staff, family, and patients alike.
Duties include:
Developing and delivering excellence in services and systems within catering services
Day to day management of the Catering Centre and Café Otto
Human and material resources management and optimisation
Staff management, rostering and training
WHS management within catering services
Menu development and implementation
Act in the role of Chef where and if necessary
Projects such as systems implementation and relevant staff training
Financial management of catering services
Relevant reporting
Skills & experience:
The successful applicant will hold relevant qualifications in Commercial Cookery and be required to obtain the DHS Working with Children Check. Recent, proven, and successful experience in a management role within catering services will support your success as will a strong commercial acumen and strengths in financial management. The role of Catering Manager with the Burnside Hospital is best suited to a professional leader of people, driven to drive positive change, hand in hand with a dedicated team.
Culture & benefits:
The catering services team are a dedicated crew and will benefit from your ability to influence and lead. The wider culture is warm and caring and the Burnside Hospital offers a true sense of community. The opening of Catering Manager represents an opportunity for stability within a well established not-for-profit, dedicated to evolving with the times whilst maintaining best patient outcomes as a key priority.
Applications in Microsoft Word only should be addressed to Samara Dela Roza quoting reference number JO-2107-4906. Telephone enquiries are welcome on 8100 8834.
Get similar jobs like these by email
By submitting your details you agree to our T&C's